Heartworn Highways (1976) - Re-Release
United States, 1976
Available to watch Apr 23 - May 2
Buy
description
A newly-restored documentary of the cult classic about the radical country artists that changed the course of country music history. Presented by Sled Island.

In the mid-'70s, filmmaker James Szalapski documented the then-nascent country music movement that would become known as "outlaw country." Inspired, in part, by newly-long-haired Willie Nelson's embrace of hippie attitudes and audiences, a younger generation of artists including Townes Van Zandt, David Alan Coe, Steve Earle and Guy Clark popularized and developed the outlaw sound. It borrowed from rock, folk and bluegrass, with an edge that was missing from mainstream Nashville country. This newly-restored documentary includes rarely-captured performances of the aforementioned musicians as they perfected this then-new style and helped change the course of country music history.
DIRECTOR'S BIO
James Szalapski (1945 – 2000) was a professional screenwriter, cinematographer, producer, and director. In the 1970s Szalapski travelled to Texas and Tennessee to capture the radical country artists reclaiming the genre. Aside from a few festival screenings, the movie remained unreleased for five years after its completion, finally hitting screens in 1981 and finding a cult audience ever since.
Closed captioning is available for this film. Find Out More >
CJSW Playlist Created by Adam, host of The Failed Pilot, Thursdays, 2-4PM
press for Heartworn Highways (1976) - Re-Release
"Sometimes, a documentary maker is present at precisely the right moment to capture lightning in a bottle. It happened with essential punk doc THE DECLINE OF WESTERN CIVILIZATION, it happened with Dylan's DON'T LOOK BACK and it happened with this film."
- Light in the Attic
"HEARTWORN HIGHWAYS fell in line with the great hangout movies of the past 50 years"
- Fresh Fiction
details
credits
Director
James Szalapski
Producer
Graham Leader
Screenwriter
James Szalapski
Cinematographer
James Szalapski
Cast
Townes Van Zandt
Steve Earle
David Alan Coe
Guy Clark
Rodney Crowell
Larry Jon Wilson
Charlie Daniels
community
Presenting Partner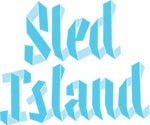 Community Partners