Laughter
Canada, 2020 : Alberta Premiere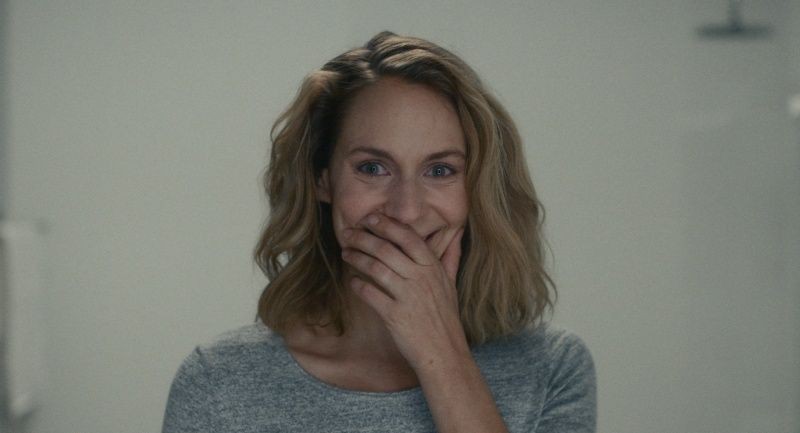 Available to watch Apr 23 - May 2
Buy
description
As a civil war shakes the province of Quebec, Valérie is the sole survivor of a mass execution in which her boyfriend is killed. Years later, she's in a close relationship with her new partner, Gabriel. At the Long Term Care Center where she works as a caregiver, she befriends Jeanne, a well-read and funny woman, who is dealing with severe physical disability. On the edge of science-fiction and realism, LAUGHTER explores the survivor guilt phenomenon, both for the victims and persecutors, throughout love, laugh and time.
OFFICIAL SELECTION
Fantastic Fest 2020
Cinefest Sudbury 2020
Victoria Film Festival 2021
DIRECTOR'S BIO
Martin Laroche is a Canadian film director and screenwriter from Victoriaville, Quebec. He is a graduate of the film studies program at the Université du Québec à Montréal and is most noted for his 2012 film FAIR SEX (LES MANÈGES HUMAINS). His other credits include his debut feature film, LA LOGIQUE DU REMORDS (2007), MODERNAIRE (2009), TADOUSSAC (2017) and LAUGHTER (2020).
Closed captioning is available for this film. Find Out More >
CJSW Playlist Created by Adam, host of The Failed Pilot, Thursdays, 2-4PM
press for Laughter
"A blend of grounded realism and David Lynch strangeness."
- Nerdist
"LAUGHTER (LE RIRE) explores the dichotomous layers of war, death, and dark comedy in a psychological thriller that will truly make viewers question at times whether they should laugh or cry."
- The Austin Chronicle
details
French | English Subtitles
124 minutes
credits
Director
Martin Laroche
Producer
Fanny-Laure Malo (La Boîte À Fanny)
Screenwriter
Martin Laroche
Cinematographer
Mathieu Laverdière
Cast
Léane Labrèche-Dor
Micheline Lanctôt
Alexandre Landry
Sylvie Drapeau
Jean-Sébastien Courchesne
Normand Daoust
Catherine Proulx-Lemay
Christine Beaulieu
Évelyne De La Chenelière
Évelyne Rompré
Music
Robert Marcel Lepage
community
Presenting Partner

Community Partners