Recovery
United States, 2021 : International Premiere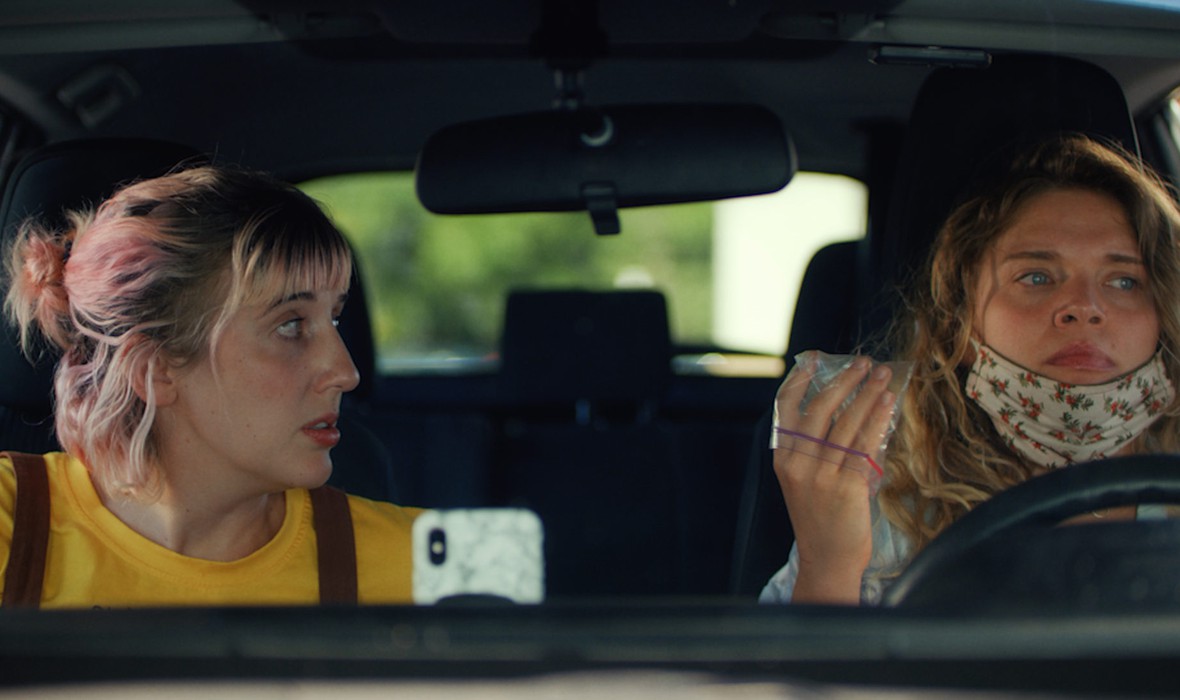 Live in the Drive In
Only at the scheduled time:
description
It's February 2020. Sisters Jamie and Blake have big dreams of what lies ahead this year — world travel, family vacations, buying stock in airlines and hotels. Then the most historic of buzzkills comes barrelling in—COVID-19. Life, and all its beautiful plans, comes to a sudden standstill. What even matters? Why even care? How long has my tampon been in? Two days? No one knows. When the sisters discover a week-old letter informing them of a COVID outbreak at their beloved grandma's nursing home, they realize they'll have to road trip from New Mexico to Washington as fast as they can to save Nana. Made in the midst of the global pandemic, this 2021 SXSW-selected comedy is the COVID movie everybody needs right now.
DIRECTORS' BIOS
Mallory Everton graduated from BYU with a BFA in film. She's best known for being one of the original writer-actors on the sketch comedy show Studio C and for her role in the Purple Mattress Raw Egg Test commercial. She also co-founded JK! Studios (where she writes and acts in comedic web series) and performed on NBC's Bring the Funny. She loves good food as well as writing, playing, and directing feral women.
Stephen Meek studied international relations, but veered into film after writing, directing, and performing in BYU's sketch comedy group, Divine Comedy, and later Studio C. He has directed, produced, and starred in many JK! web series such as Freelancers and Evening Plans. When not directing, Stephen loves playing with his and Whitney's three sons—all toddlers, no multiples. It's a true circus.
Tickets to all drive-in films cost $35 per car. COVID regulations, in accordance with AHS rules, will be in effect. Check here for more information about our drive-in Rules & Regulations.
CJSW Playlist Created by Tyra, Hosts of Ears Wide Shut, Wednesdays, 2-4PM
press for Recovery
"The first hilarious COVID movie"
- IndieWire
"Cause for a smile"
- Variety
details
credits
community
Partners