SPIRAL: FROM THE BOOK OF SAW
Canada, United States, 2021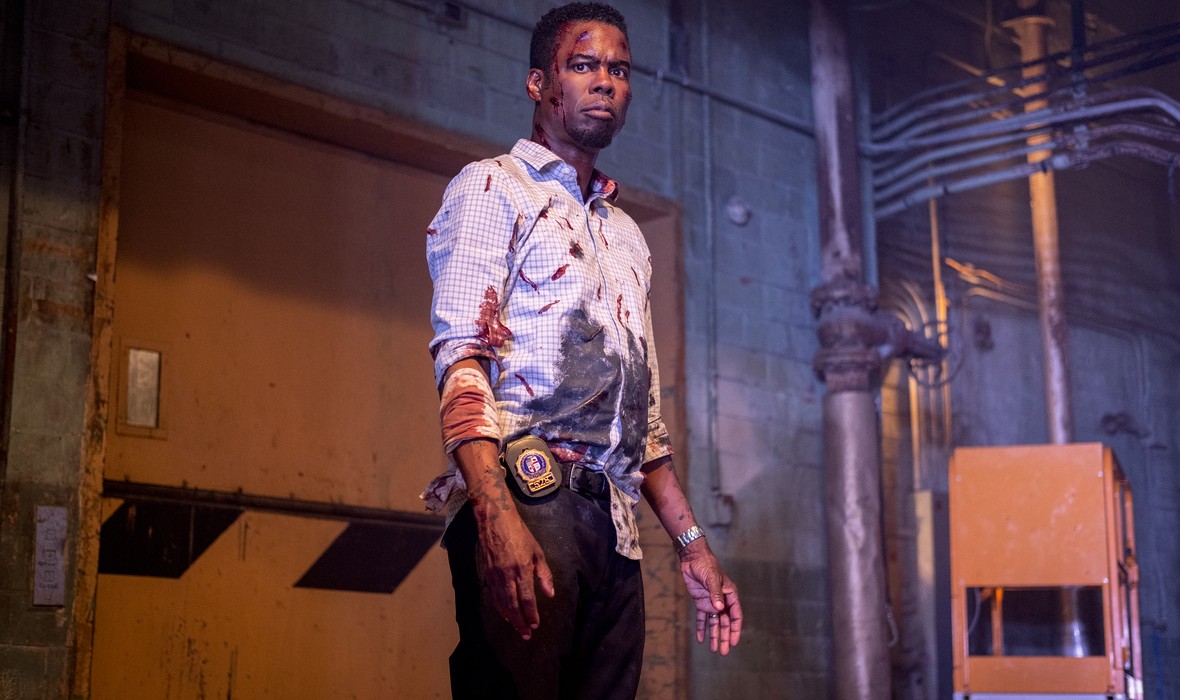 Live in the Drive In
Only at the scheduled time:
description
A sadistic mastermind unleashes a twisted form of justice in SPIRAL, the terrifying new chapter from the book of SAW. Working in the shadow of an esteemed police veteran (Samuel L. Jackson), brash Detective Ezekiel "Zeke" Banks (Chris Rock) and his rookie partner (Max Minghella) take charge of a grisly investigation into murders that are eerily reminiscent of the city's gruesome past. Unwittingly entrapped in a deepening mystery, Zeke finds himself at the center of the killer's morbid game.
DIRECTOR'S BIO
Recognized for creating one of the most successful recent horror film franchises, Darren Lynn Bousman began his career directing commercials and music videos and quickly rose to fame when he was hired to direct SAW II, the sequel to the box office hit SAW. Bousman went on to direct sequels in the franchise: SAW III and SAW IV. He has returned to the scene of the crime with SPIRAL. Bousman's additional credits include REPO: THE GENETIC OPERA!; ABATTOIR and ST. AGATHA, along with numerous other films, as well as the incredibly successful immersive theatre production, THE TENSION EXPERIENCE.
Tickets to all drive-in films cost $35 per car. COVID regulations, in accordance with AHS rules, will be in effect. Check here for more information about our drive-in Rules & Regulations.
CJSW Playlist Created by Mad Matt, host of Last Action Radio, Tuesdays, 12-2PM
press for SPIRAL: FROM THE BOOK OF SAW
"This standalone entry subverts familiarity and reinvigorates the franchise by substantially expanding and evolving the Saw universe."
- Bloody Disgusting
details
credits
Director
Darren Lynn Bousman

Screenwriters
Josh Stolberg
Pete Goldfinger

Producers
Mark Burg
Oren Koules

Co-Producer
Ketura Kestin

Executive Producers
Jason Constantine
Kevin Greutert
Daniel J. Heffner
Chris Rock
Stacey Testro
James Wan
Leigh Whannell

Cast
Chris Rock
Max Minghella
Samuel L. Jackson
Zoie Palmer
Marisol Nichols

Cinematographer
Jordan Oram

Music
Charlie Clouser
community
Partners