The Last Matinee
Uruguay, Argentina, 2020 : Canadian Premiere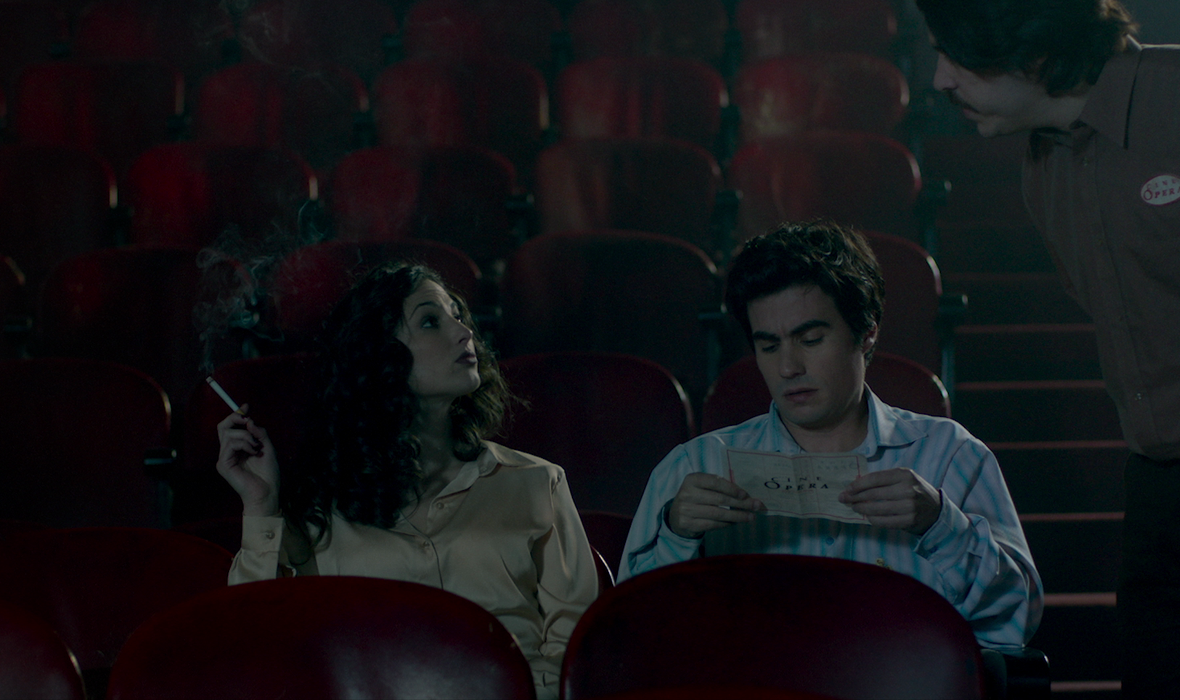 Available to watch Apr 23 - May 2
Buy
description
As customers seek refuge in an old cinema a murderer is on the loose in this love letter to Giallo and Grindhouse Cinema.

It rains heavily in Montevideo on a Sunday in 1993. A particularly suspicious man enters the last screening of a horror film at a downtown cinema. The room, which is not very crowded due to the storm outside, slowly starts to get stained with blood. Ana, the projectionist's daughter, who has taken her father's place just for the night, is in charge of the show. In the darkness of the cinema, the spectators fall one by one into the hands of the killer. From the projection room, Ana begins to notice that something strange is happening. A teenager and a boy who slipped into the room meet Ana as they try to escape. Together they must face this sadistic and ruthless killer, to save their lives and avoid a massacre in the matinee.
OFFICIAL SELECTION
Sitges Film Festival 2020
Grimmfest International Festival of Fantastic Film 2021
Imagine Film Festival 2021
DIRECTOR'S BIO
Maximiliano Contenti is a self-taught filmmaker from Montevideo, Uruguay. He graduated from the ECU (Uruguayan Film School) and has participated in several intensive workshops, such as the Berlinale Talent Campus in Germany, the Film Program of the Cannes Festival in France and the Binger Filmlab in Holland. He has made numerous short films, and the independent feature MUÑECO VIVIENTE V (PUPPET PAL V), which has played many international festivals. In 2013 he released the documentary feature HÉLICES (BLADES), which won the Best Uruguayan Documentary at AtlanticDoc 2013. This same year he also founded the production company Yukoh Films.
Closed captioning is available for this film. Find Out More >
CJSW Playlist Created by DJ Cosm, host of Mental Illness, Sundays, 4-6PM
screened with a short film

Forgive Your Father
Canada, 2020, 3 min, Director Moisés Velásquez
The curious story of a little girl struggling with her father's unnatural transformation.
details
Spanish | English Subtitles
88 minutes
credits
community