Workhorse Queen
United States, 2021 : Canadian Premiere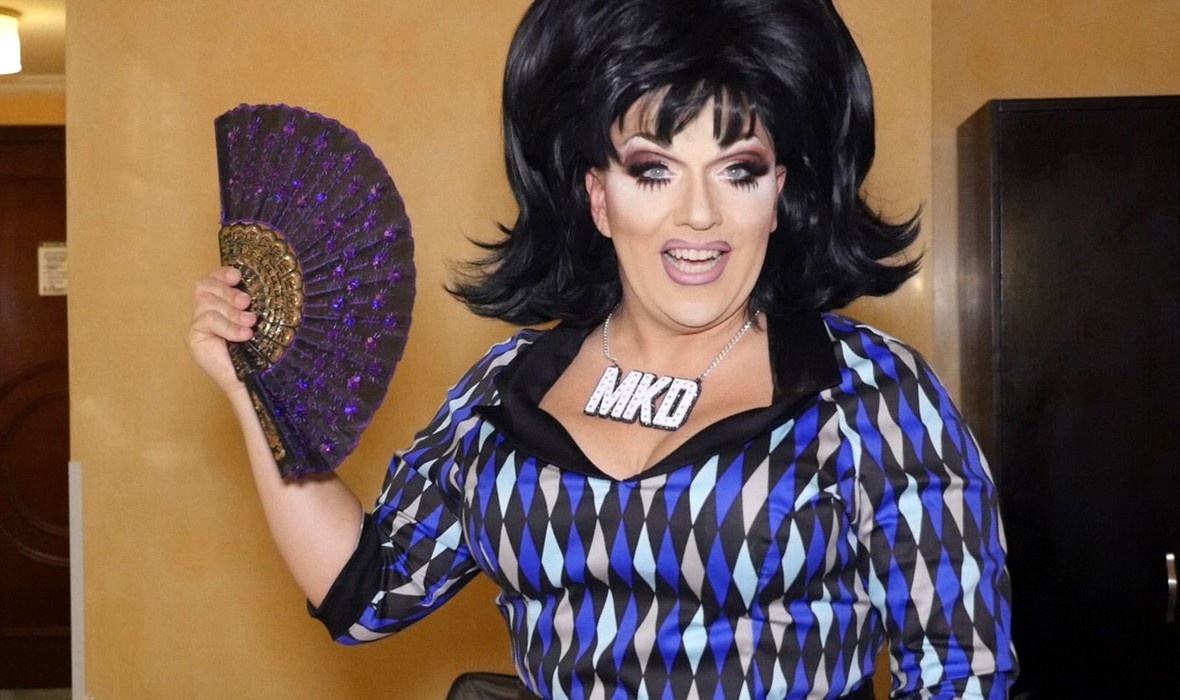 Available to watch Apr 23 - May 2
Buy
description
By day, Ed Popil worked as a telemarketer in Rochester, New York for 18 years. By night, he transformed into drag queen Mrs. Kasha Davis, a 1960's era housewife trying to liberate herself from domestic toil through performing at night in secret – an homage to Ed's mother. After seven years of auditioning to compete on RuPaul's Drag Race, Ed Popil was finally cast onto the TV show and thrust into a full-time entertainment career at the late age of 44. WORKHORSE QUEEN explores the complexities of reality television's impact on queer performance culture by focusing on the growing divide between members of a small town drag community – those who have been on television, and those who have not.
OFFICIAL SELECTION
Slamdance 2021
DIRECTORS BIO
Angela Washko is a media artist working across narrative forms. A recent recipient of the Creative Capital Award, Impact Award at Indiecade and the Franklin Furnace Performance Fund, Washko's practice has been highlighted in The New Yorker, Frieze Magazine, Time Magazine, The Guardian, ArtForum, The Los Angeles Times, Art in America, The New York Times and more. Her projects have been presented internationally at venues including Museum of the Moving Image, Kiasma Museum of Contemporary Art, Los Angeles Museum of Contemporary Art, the Milan Design Triennale, and the Rotterdam International Film Festival. Angela Washko is an Associate Professor of Art at Carnegie Mellon University.
Closed captioning is available for this film. Find Out More >
press for Workhorse Queen
"WORKHORSE QUEEN is as incredibly catty, stylish, and entertaining as you could hope."
- Film Threat
"A must see for fans of RuPauls' Drag Race."
- Quelle Movies
screened with a short film

Monique'S On 4Th - The Music Video
Canada (Lethbridge), 2021, 10 min, Directors Erica Barr & Nick Bohle
details
credits
community
Community Partners