Beyond The Wasteland
Australia, 2021 : Canadian Premiere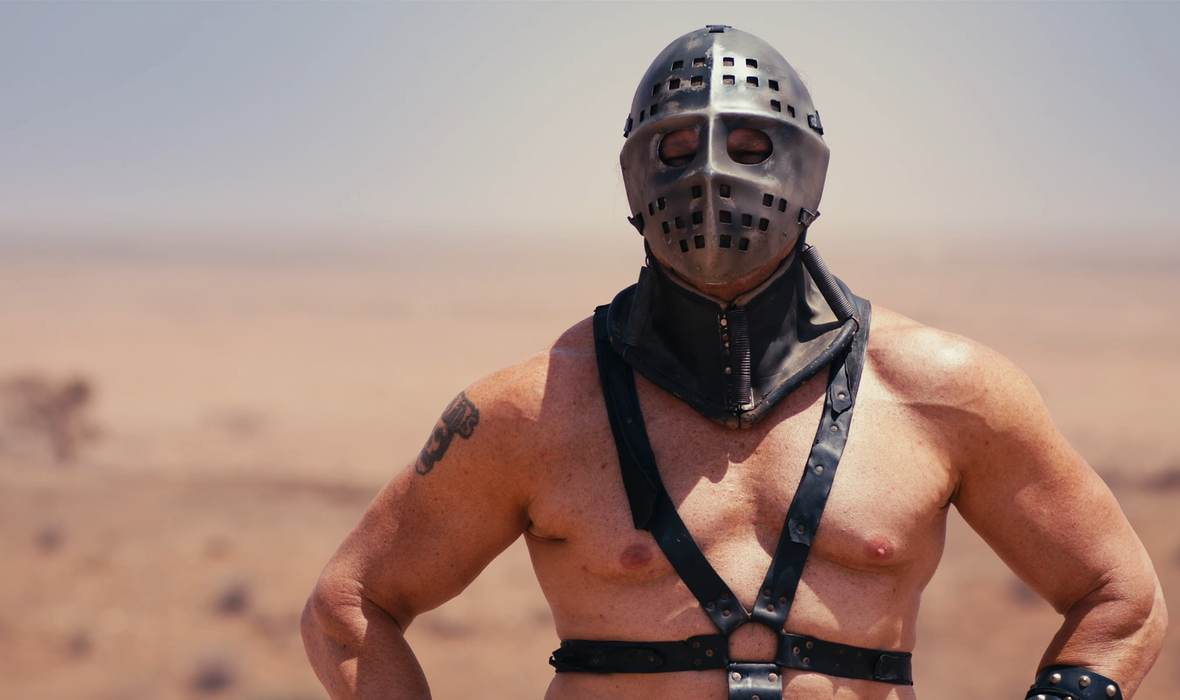 Available to watch Apr 29 - May 1
Buy
description
Shot in Australia, the USA, Italy, France, Germany, and Japan, BEYOND THE WASTELAND follows the fans from around the world who go to extraordinary lengths in the name of George Miller's MAD MAX.

Transporting us into the world of the Australian cult classic, the documentary explores the eccentric world of fandom, costumes, and machines as these oddball fans find their place amongst the MAD MAX community. The story also follows original cast member Bertrand Cadart, he continues his fight against stage IV leukemia and travels from his home on the Sunshine Coast, Australia to the "Wasteland," the desert location of MAD MAX 2 in Silverton, for the last time. BEYOND THE WASTELAND not only celebrates life but the ability to change oneself through passion.
DIRECTOR'S BIO
Eddie Beyrouthy has been active in the Australian Film and Media Industry since 2005 as a producer, director, cinematographer, and editor. Over this time, Eddie has worked on numerous TVCs, short films, feature films, media events, music videos, documentaries, and trailers. Eddie's extensive experience has led him across the globe from the Outback of Australia to the Mojave Desert, and the villages of Sri Lanka to the streets of Northern Italy, France, and Japan. In 2012, Eddie produced and directed his first feature film PEEK A BOO; BEYOND THE WASTELAND is his first documentary feature.
Closed captioning is available for this film. Find Out More >
press for Beyond The Wasteland
"With visual flair and profoundly moving sensitivity, this doco details the way in which George Miller's iconic MAD MAX film series has roared its way around the world, capturing the hearts and minds of obsessive fans in every corner of the earth."
- FilmIn
"I haven't seen a documentary this inspiring and broad for a long time."
- Impulse Gamer
details
credits
Director
Eddie Beyrouthy
Producers
Eddie Beyrouthy
Phil Lambert
Screenwriter
Eddie Beyrouthy
Cast
Bertrand Cadart
Jim 'Tank' Dorsey
Yoshiaki Murata
Melvin Zed
Adrian Bennett
Roby Della Ricca
community