Homebound
United Kingdom, 2021 : Canadian Premiere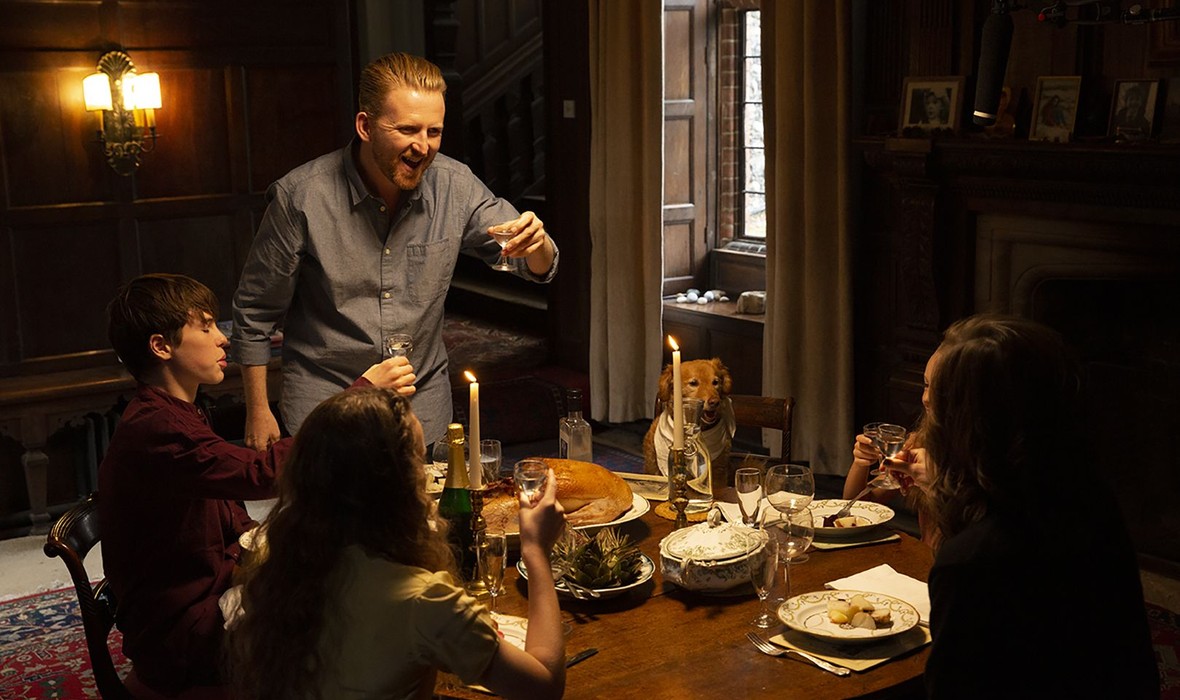 Available to watch Apr 29 - May 1
Buy
description
Nothing is as it seems when a woman visits her fiancé's family with chilling results. What started as a trip to the countryside becomes far from idyllic in this twisted psychological thriller.

Holly is looking forward to meeting her fiancé's estranged family, but instead arrives at the house to find his ex-wife missing and the three children behaving in increasingly unnerving ways. As the days pass with no sign of the children's mother, the children become more and more hostile to Holly, and her suspicions begin to mount. What at first appeared to be typical teenage angst escalates rapidly, until it is perfectly clear that something is very wrong in this house.
OFFICIAL SELECTION
Fantastic Fest 2021
Beyond Fest 2021
FrightFest Glasgow 2022
DIRECTOR'S BIO
Sebastian Godwin is a writer and director who trained at the Polish National Film School in Lodz. He has made a number of short films and documentaries for the BBC, Channel 4, and the BFI, including THE GIRLS, NIGHT HAUNTS and THE RAIN HORSE. His short film, THE GIRLS, was nominated for a BIFA and he has been selected as a Screen International 'Star of Tomorrow'. HOMEBOUND, financed by BBC Films and the BFI, is his debut feature film.
Closed captioning is available for this film. Find Out More >
press for Homebound
"A haunting, bleak tale of a broken family hiding a dark and twisted secret"
- The London Horror Society
"HOMEBOUND does keep you firmly in its grip throughout."
- Bloody Disgusting
screened with a short film

Death Rattle
Canada (Alberta), 2022, 7 m, Director Eric Stroppel
In the grand song that is the universe, Death is the great sound mixer. Death goes about their days gathering bits and pieces of people's experiences, that form this cosmic beat and melody that flows through everything. And at the end of one Woman's life, Death will be the one to play it back for her.
details
credits
Director
Sebastian Godwin
Producer
Hugo Godwin
Screenwriter
Sebastian Godwin
Cinematographer
Sergi Vilanova Claudín
Cast
Tom Goodman-Hill
Aisling Loftus
Hattie Gotobed
Raffiella Chapman
Lukas Rolfe
Music
Jeremy Warmsley
community