Honeycomb
Canada, 2021 : Canadian Premiere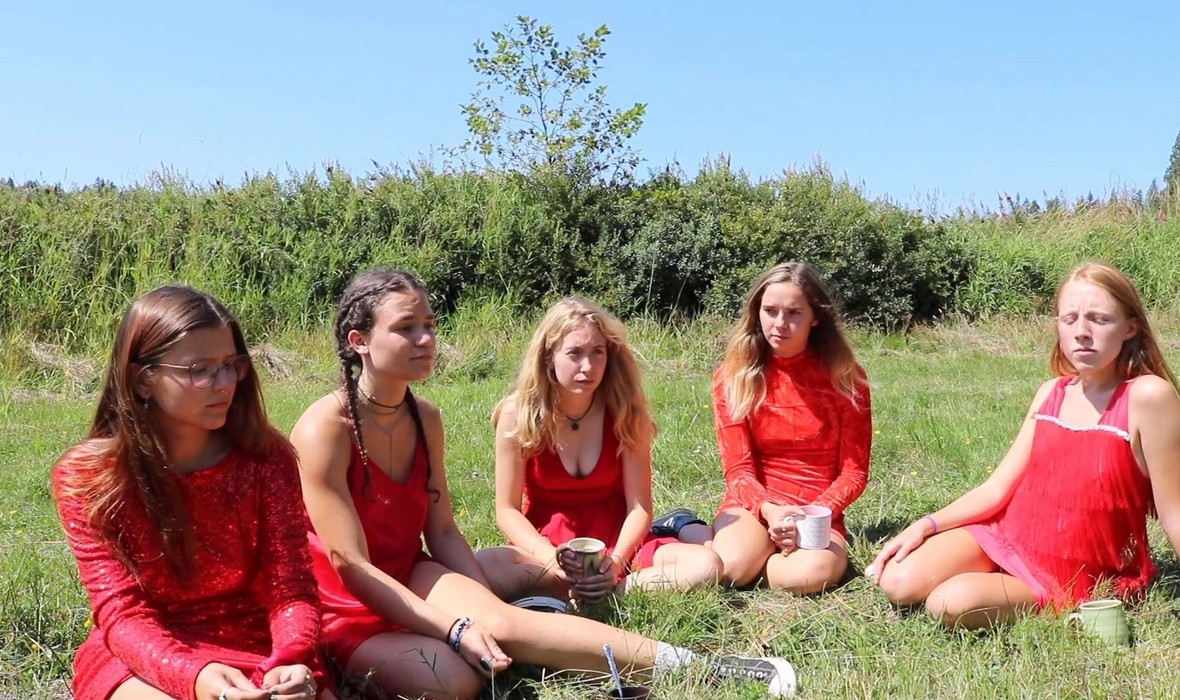 Available to watch Apr 29 - May 1
Buy
description
In-person Q&A with Director Avalon Fast, and actor Henri Gillespi
A group of young girls move to the woods, leaving everything they know behind, in this Canadian breakout indie horror.

In the mundane hours of early summer, five girls sulk in their own boredom waiting for something. When Willow stumbles upon a seemingly abandoned cabin, she begins fantasizing about the life she and the girls could have there. Leader, Jules, Vicky, and Millie pack their bags and whisper a quick goodbye to the life they knew. They flow through open fields, blissfully entering their brand new sun-soaked world. The girls push for a meaning that is hardly there, struggling to reach out, grab it and lock it in a box. Sometimes the girls find themselves feeling as though they were more free before.
OFFICIAL SELECTION
Slamdance Film Festival 2022
Boston Underground Film Festival 2022
DIRECTOR'S BIO
Avalon Fast began making short films independently at the age of eight and has continued to create film ever since. At 18 Avalon wrote VIOLETS BLOOM IN APRIL, a short film that was selected for the B.C. student film festival. There, she and her film crew won first place in the long-form category, and Avalon was awarded best director. In 2019, Avalon wrote and directed her horror short NIGHT TROUBLE, which was screened at the Magic of Horror Fest. Avalon wrote her first feature film, HONEYCOMB in 2019, which she both directed and edited. The film, shot on Cortes Island, British Colombia, was selected for Slamdance 2022, a victorious accomplishment for the 22-year-old up and coming Canadian filmmaker.
Closed captioning is available for this film. Find Out More >
press for Honeycomb
"A high-octane outlaw she-horror that stings hard."
- Film Threat
"A wild, wandering, wonderous film, a dreamy, abstracted portrait of that liminal space between adolescence and adulthood."
- AWFJ Women on Film
details
credits
community