WATCHER
United States, 2022 : Canadian Premiere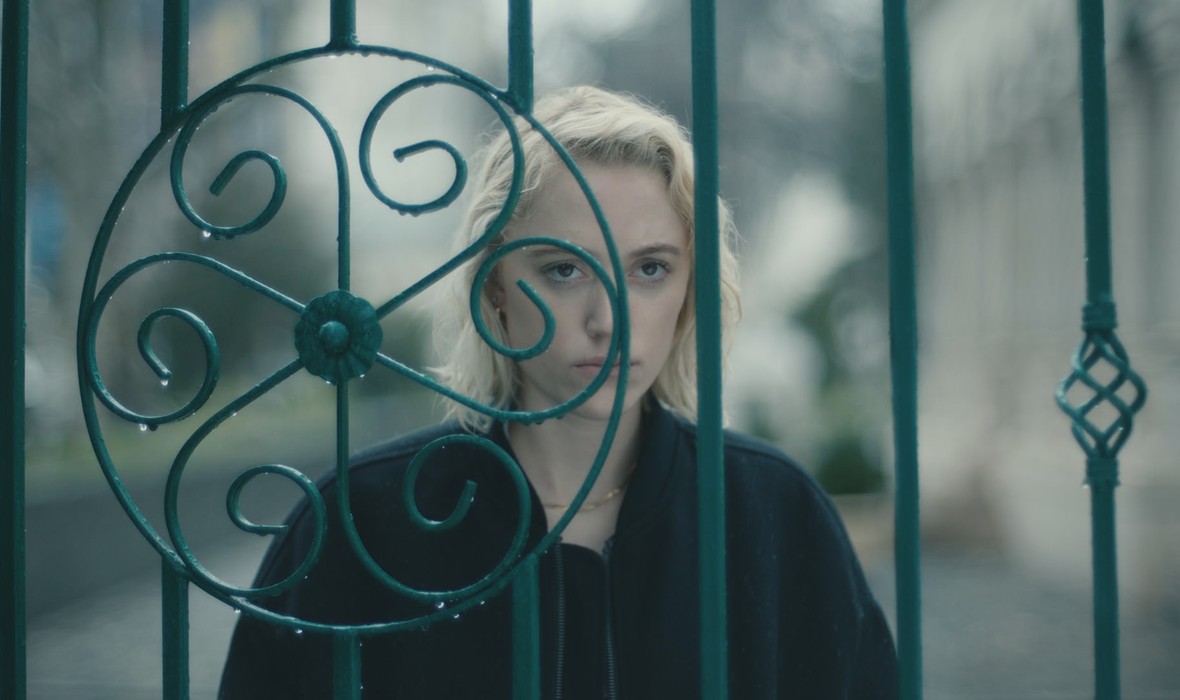 description
As a serial killer stalks the city, a young actress notices a mysterious stranger watching her in this terrifying thriller.

Julia (Maika Monroe, Off the CUFF 2015 Selection IT FOLLOWS) joins her husband when he relocates to his family's native Romania for a new job. Having recently abandoned her acting career, she finds herself frequently alone and unoccupied. One night, people-watching from her picture window, she spots a vague figure in an adjacent building, who seems to be looking back at her. Soon after, while alone at a local movie theater, Julia's sense of being watched intensifies, and she becomes certain she's being followed — could it be the same unknown neighbour? Meanwhile, a serial killer known as The Spider stalks the city of Bucharest. The feature directorial debut from Chloe Okuno (V/H/S/94) premiered at the 2022 Sundance Film Festival and recently won the award for Best Feature at the Boston Underground Film Festival.
OFFICIAL SELECTION
Sundance Film Festival 2022
SXSW 2022
Sun Valley Film Festival 2022
Boston Underground Film Festival 2022
Cleveland International Film Festival 2022
DIRECTOR'S BIO
A writer/director based in Los Angeles, Chloe is a graduate of UC Berkeley with a masters degree from the American Film Institute Conservatory. There she received the Franklin J. Shaffner Fellow Award, and directed the award-winning horror short film SLUT. Her recent work includes writing a remake of AUDREY ROSE for Orion Pictures and writing and directing a segment of the anthology series V/H/S/94.
press for WATCHER
"Genre fans will recognize the devices Okuno employs and suspect how they'll pay off, and the director skillfully teases those expectations... and keeps us off-balance throughout."
- Rue Morgue
"A film that sustains a viable ambiance of dread simply via someone looking out the window and shopping for groceries."
- The Hollywood Reporter
details
Romanian, English | English Subtitles
95 minutes
credits
Director
Chloe Okuno
Screenwriters
Zack Ford
Chloe Okuno
Producers
Roy Lee
Aaron Kaplan
Mason Novick
Steven Schneider
Derek Dauchy
John Finemore
Sean Perrone
Cinematographer
Benjamin Kirk Nielsen
Cast
Maika Monroe
Karl Glusman
Burn Gorman
Music
Nathan Halpern
community
awards
Winner Bunny Best Feature, Boston Underground Film Festival 2022