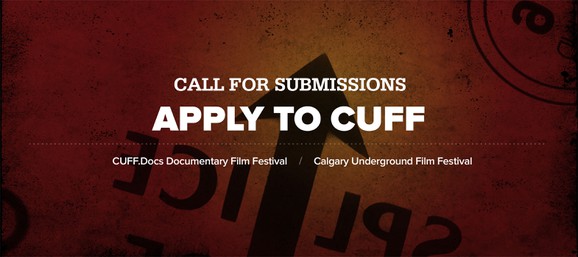 Call for Submissions
Submissions for CUFF.Docs Documentary Film Festival running November 25-29, 2020 are now open. We are currently accepting CUFF.Docs submissions through Film Freeway. Submissions for CUFF 2021 will open in late August.
Heading into its 8th year, CUFF.Docs Documentary Film Festival showcases the best in non-fiction films. The 5-day event presented by the Calgary Underground Film Festival screens 12 full-length features, as well as shorts, varying in subject, style and genres within the art form. CUFF.Docs grew out of both a desire to bring more international documentaries to Calgary and a necessity.
We're on the lookout for the best in non-fiction films. Although the situation may change between now and November, we're currently planning for a mix of online and in-person events for the annual 5-day festival. Submissions close October 9.
Please note that for feature films, it must be a Calgary premiere. For short films, Calgary premieres have priority, but it's not a deal-breaker. We encourage local, national and international submissions. We love all subject matter but we do not screen experimental, non-narrative films. In terms of length, we do not accept mid-length films (30-60 minutes).
GUIDELINES
1) Features films: must be a Calgary premiere, and not have screened in theatre, local festival or Canadian broadcast before our dates.
2) Short films: Priority is given to films which have not yet screened in Calgary.
3) We do not program films which were finished prior to last years festival.
FEES
Our entry fees are low, with no charges for alumni filmmakers. We encourage all filmmakers, production companies and distributors to submit their work.
Feature Films: $40
Canadian Features: $15
International Shorts: $10
Canadian Shorts: $10
Please contact us if you have any questions: cuff@calgaryundergroundfilm.org