National Gallery
USA/France, 2014 : Alberta Premiere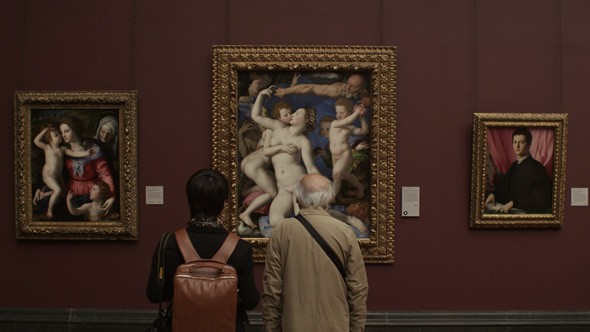 description
Master documentarian Frederick Wiseman (TITICUT FOLLIES, HIGH SCHOOL) guides us inside the inner workings of London's National Gallery. NATIONAL GALLERY takes the viewer through one of the great museums of the world with 2400 paintings from the Middle Ages to the end of the 19th century. The Western art held in this London institution represents almost every human experience. The sequences in NATIONAL GALLERY show the public in various galleries; the education programs, and the scholars, scientists and curators, studying, restoring and planning the exhibitions.

OFFICIAL SELECTION:
Cannes Directors' Fortnight 2014
Toronto International Film Festival 2014
Busan International Film Festival 2014
DIRECTOR'S BIOGRAPHY:
Frederick Wiseman is one of the most acclaimed living documentary filmmakers. Supported mainly by the Public Broadcast Service (PBS), Wiseman has spent the last 30 years creating a body of work, which primarily explores American institutions. After graduating from Yale Law School, Wiseman tried his hand at filmmaking and has directed over 40 documentaries. He has received multiple honours, including the American Society of Cinematographers Distinguished Achievement Award, three Emmy Awards, a New York Film Critics Circle Award, and a Peabody Award.
press for National Gallery
"The real joy of his film is that it never needs to strain for effect; it sits back. It's like being lulled with intelligence…. A truly inspiring piece of filmmaking"
- The Guardian
"Each painting in National Gallery raises a fascinating set of historical questions about religion, fashion, symbolism, and society. They are precious windows into the past, just as Wiseman's films will be for generations to come."
- TIFF