The Special Need
Italy, 2013 : Alberta Premiere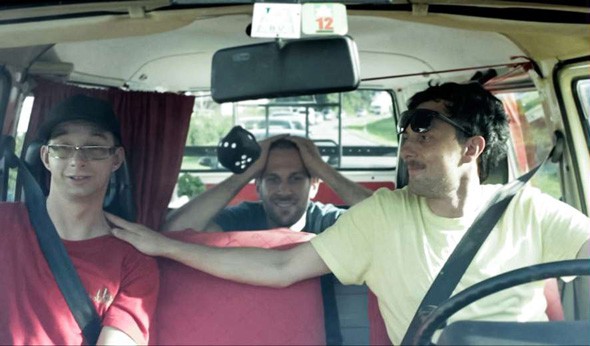 description
29-year-old Enea wants to have sex. But as a person with autism living in Italy, this is more complicated than one would expect. Enea and his friends Carlo and Alex set out on a journey through Northern Europe heading for Austria, where prostitution is legal. As more people join the mission, diverting the trio from their initial destination, Enea's most intimate feelings rise to the surface as the friends explore their conceptions of love, friendship and freedom. What begins as a search for sex eventually ends up posing more questions and finding new, unexpected answers.

OFFICIAL SELECTION:
SXSW 2014
Hot Docs 2014
Locarno Film Festival 2013
DIRECTOR'S BIOGRAPHY:
Italian director Carlo Zoratti has worked at the Interactive department at Fabrica, the Benetton center for communication, and was artistic director for the 2013 tour by Italian singer-songwriter Jovanotti. THE SPECIAL NEED is his first full-length feature film.
press for The Special Need
"THE SPECIAL NEED dispels taboos and facile answers to uncover the truth behind this man's overwhelming urges: the absence of love, that most essential of sentiments."
- Indiewire
screened with a short film

Mi Hua Gao (or the Chinese Rice Krispies Square)
Director Xavier-Justin Nagy, Canada, 2013, 5 minutes
In Gaoqiao, a small town on the edge of Shanghai, there's an old traditional method to prepare what resembles the Rice Krispies square.
details
credits
Director:
Carlo Zoratti
Producer:
Henning Kamm, Erica Barbiani, Fabian Gasmia
Screenwriter:
Carlo Zoratti, Cosimo Bizzarri
Website:
http://www.thespecialneed.com
community
awards
Jury Prize, Dallas International Film Festival 2014
Audience Award, SXSW Film Festival 2014
Audience Award, Trieste Film Festival 2014
Community Partners