Cliff: A Portrait Of An Artist
Canada, 2021 : Canadian Premiere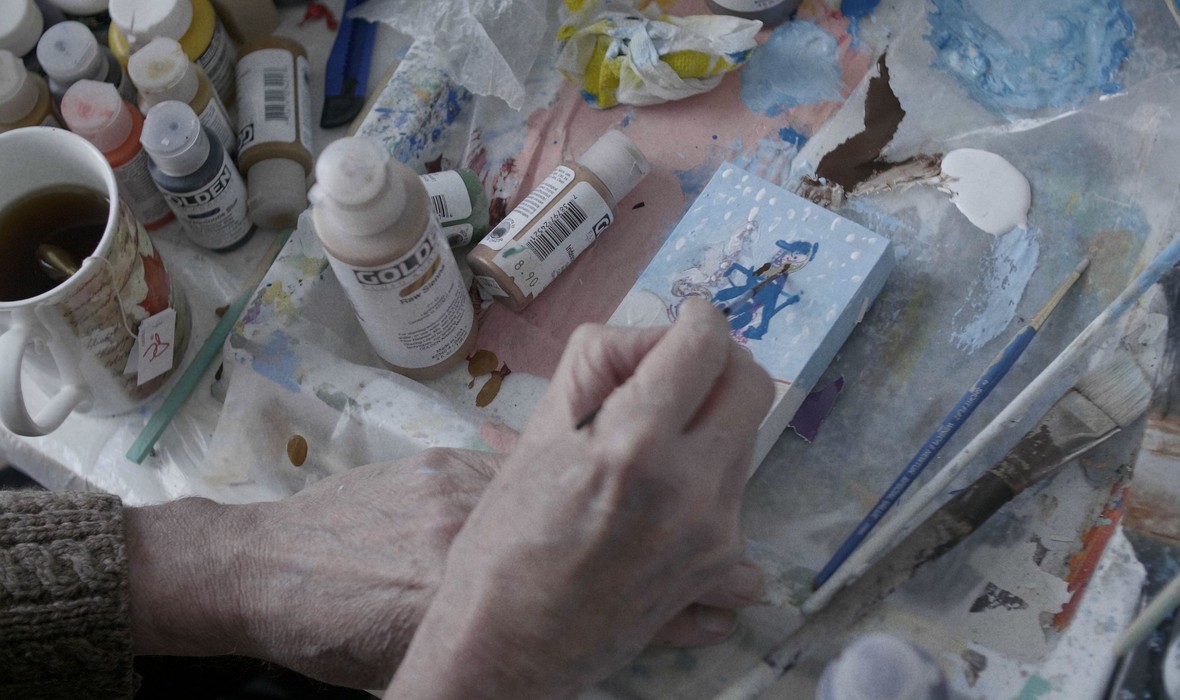 Available to watch November 24-28
Buy
description
A documentary-portrait of one of Winnipeg's most successful visual artists, Cliff Eyland who, with only months to live, received a double-lung transplant and a new lease on life.

Cliff calls the year since his surgery an afterlife, even though he is precious about nothing. In fact his Zenfullness often borders on the lackadaisical. He spends every day in his studio, making art, and doling out his recently amassed wealth to less fortunate artists, because "Hey, you can't take it with you." A man who has been on every side of the art scene (writer, professor, curator, artist, model), Cliff sees the absurdity of it all very clearly. CLIFF: A PORTRAIT OF AN ARTIST is an effort to understand how a man could slide, smiling into the Abyss, through 100 biopsies, 10,000 pills, and somehow reconcile his Artist's ego with his complete coolness about mortality.
OFFICIAL SELECTION
Chattanooga Film Festival 2021
DIRECTOR'S BIO
Co-founder of Astron-6, Adam Brooks co-directed the feature films FATHER'S DAY (2011), and THE EDITOR (2014), as well as the short film CHOWBOYS (2018) before making his first documentary, CLIFF: PORTRAIT OF AN ARTIST (2021).
Closed captioning is available for this film. Find Out More >
Created by Lily, Podcast Coordinator for CJSW
press for Cliff: A Portrait Of An Artist
"An extremely personal and emotional look at the life of Canadian artist Cliff Eyland ... do yourself a favor and make sure you seek out this film."
- Void Video
screened with a short film

Telos Or Bust
United States, 2021, 15 min, Director Brad Abrahams
Ascended masters, new religions, inner earth cities, crystals and lost continents. Immerse yourself in the confluence of strange myths and beliefs of the citizens of Mount Shasta, California.
details
credits
community
Community Partners