When Claude Got Shot
United States, 2021 : Canadian Premiere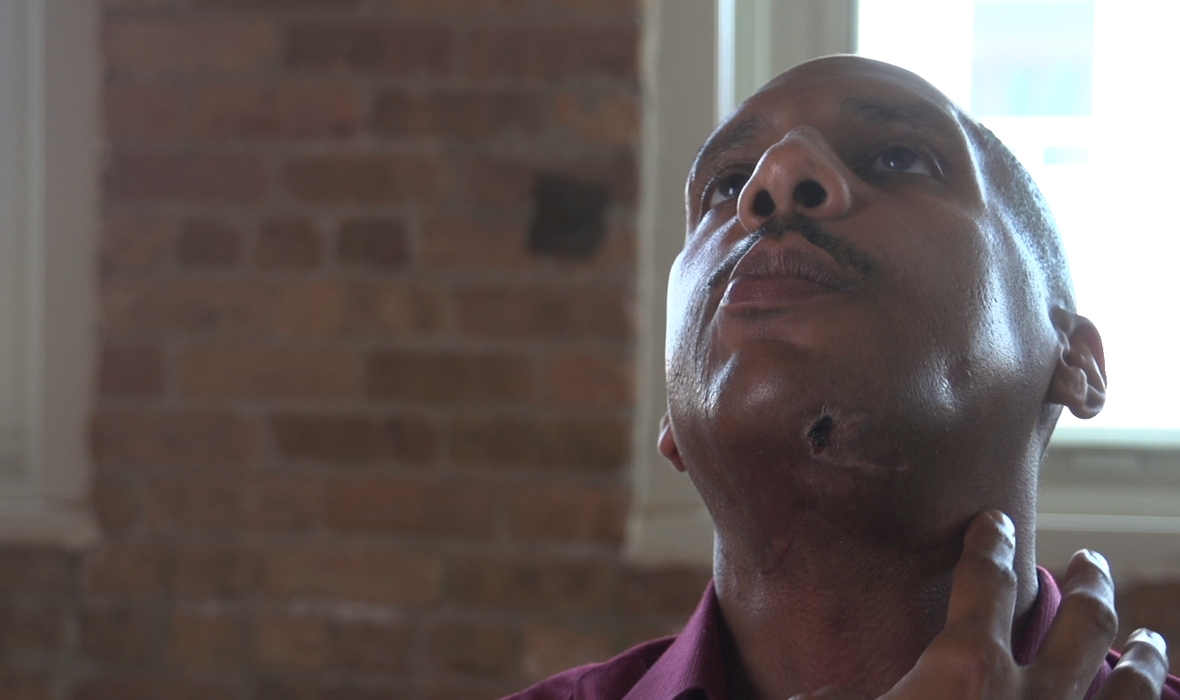 Available to watch November 24-28
Buy
description
This unscripted feature follows five years in the life of Claude Motley as he tries to recover mentally and physically from being shot in the face by carjacker Nathan King, a 15 year-old boy at the time.

Diverted from his legal career, Claude must persist through multiple surgeries, catastrophic health care bills and stress on his family while remaining engaged in the criminal justice journey determining his shooter's fate. Torn between punishment and the injustice of mass incarceration of young black men, Claude reflects on his own life and its similarity to Nathan's. As he struggles to heal, mentally and physically, he ultimately discovers that the path to recovery leads to forgiveness. Executive Produced by Snoop Dogg.
OFFICIAL SELECTION
SXSW 2021
DIRECTOR'S BIO
Brad Lichtenstein is the founder of 371 Productions and an award-winning filmmaker. He's been nominated for two Emmys, and won two Duponts: one for the 2016 Al Jazeera America series HARD EARNED and another for his 2001 film GHOSTS OF ATTICA. His 2016 film THERE ARE JEWS HERE won a Telly award and was broadcast on PBS/World. Brad's radio work has been nominated for a Peabody, and he has also produced for Frontline and Bill Moyers.
Closed captioning is available for this film. Find Out More >
Created by DJ Cosm, host of Mental Illness, Sundays, 4-6PM
press for When Claude Got Shot
"The morally murky consequences of a shooting in Milwaukee are examined in this documentary about justice, urban inequality and mercy, executive produced by Snoop Dogg."
- The Hollywood Reporter
"Multidimensional storytelling amid facts, balancing events and personal lives without turning anyone into nameless statistics."
- Screenrant
screened with a short film

Mending A Crack In The Sky
Canada, 2021, 9 min, Directors Roble Issa & Zach Jama
Shamso Mohamoud and Shamso Elmi both lost their sons to violence. Now, the two Somali-Canadian mothers have organized a group to collectively combat gun violence and hardship while facing cultural and racial barriers.
details
credits
Director
Brad Lichtenstein
Executive Producers
Snoop Dogg
Ted Chung
Leslie Fields Cruz
Geralyn Dreyfous
Sally Jo Fifer
Lois Vossen
Producers
Brad Lichtenstein
Jamie Schutz
Steven Cantor
Cast
Claude Motley
Nathan King
Victoria Davison
Regina Ragland
community