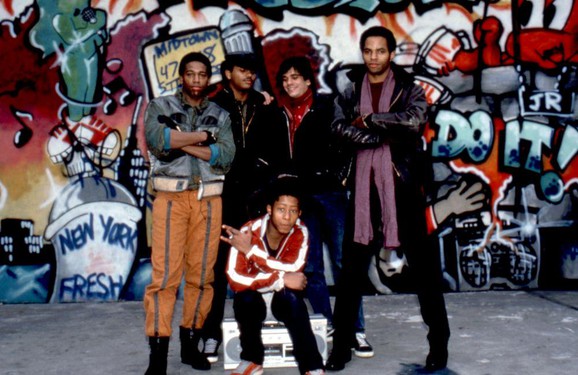 Field Trips: Rescheduled BEAT STREET screening
Due to rain, we've rescheduled our screening of BEAT STREET (1985) for Tue Sept 3 at Globe Cinema, 7pm.
____

2019 Field Trips Series
Join the Calgary Underground Film Festival this summer for our annual FIELD TRIPS summer series. Ride into the unknown and enjoy two CUFF curated films matched perfectly with unconventional screening locations.
Field Trip #1: Secret Cinema with CSIF
July 18 @ The Calgary Tennis Club
Free entrance, donations appreciated. All ages.
The Calgary Tennis Club: 1445-16 Street SW, Calgary
*Rain plan – CSIF office: 1725 10th Ave SW
Check social media the day of the event for updates*
Film starts at 9pm
Drinks & popcorn will be available for sale.
About the film: This year we're partnering with our friends at the Calgary Society of Independent Filmmakers (CSIF) to present a film as part of their annual summer 16mm film series. CSIF has a library of over 2,000 films from the Calgary Public Library, and we've selected a film that CUFF audiences are going to love. The name of the film is disclosed until the screening, but we promise you that this cult classic is the perfect fit with our select location. Be ready for a bit of a scare!
About the location: The Calgary Tennis Club (CTC), the largest outdoor seasonal club in Alberta, originated in 1889 and established a society at its current location in 1912. CTC offers a friendly place to engage in competitive and social play, enhance fitness potential, socialize with active people and bond with family members. Rain plan location – CSIF office (#100, 1725 - 10 Avenue SW).
Field Trip #2: BEAT STREET
Aug 24 @ containR Park -- Rescheduled for Sept 3 @ Globe Cinema, 7pm
About the film: BEAT STREET (1984)
An aspiring DJ, from the South Bronx, and his best friend, a promoter, try to get into show business by exposing people to hip-hop music. The American drama dance film focuses on New York City hip hop culture of the early 1980s, breakdancing, DJing, and graffiti.