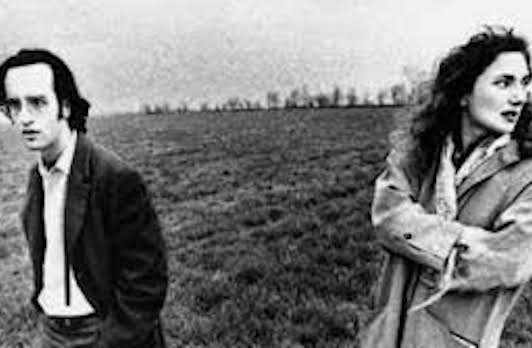 National Canadian Film Day Watch Party: ROADKILL
We may still be stuck at home, but the Calgary Underground Film Festival is taking you on a road trip for National Canadian Film Day. On Wednesday, April 22 we'll be watching Bruce McDonald's debut feature ROADKILL (1989). At 7pm join CUFF Lead Programmer Cameron Macgowan for a pre-film Zoom chat with Director/Writer Bruce McDonald and Actor/Writer Don McKellar. Then at 7:30 pm login to CBC Gem (available for free on the website and as a downloadable app) to watch the film.
DETAILS
When: Wednesday, April 22. Pre-Film Chat @ 7:00 pm. Watch the Film at 7:30 pm
Pre-Film Zoom Chat Link: https://zoom.us/j/96550391259 (code: 965 5039 1259)
The film is available to stream on CBC Gem and Kanopy for free
SYNOPSIS
A rock 'n' road movie about a girl who learns to drive.
Bruce McDonald's debut feature is a rock 'n' roll road movie that concerns the adventures of a Toronto rock promoter's assistant, Ramona (Valerie Buhagiar), sent to track down a band called the Children of Paradise that has gone missing in northern Ontario. Ramona doesn't drive so she recruits a pot-smoking cab driver (Larry Hudson) to take her the full 400+ km across the province. Along the way, they meet a film director (Bruce McDonald) with big dreams whose film's subject matter is dead animals on the highway, and an aspiring serial killer who just doesn't know how to get started (Don McKellar). Ramona may find the band in the end, but ultimately what she discovers about herself is far more important.
CREDITS
Director: Bruce McDonald
Writers: Bruce McDonald, Don McKellar
Cast: Valerie Buhagiar, Gerry Quigley, Don McKellar, Bruce McDonald
Festivals: Berlin International Film Festival (1990); Toronto International Film Festival (1989) | Winner: Best Canadian Feature Film
Genre: Action/Adventure, Comedy, Drama
"ROADKILL was the first film to flush the institutional mentality out of English-Canadian cinema and became the starting point in a continuing revelation of the Canadian self." – The Ex-Press
CJSW PLAYLIST
One of our favourite parts of CUFF is DJs in the cinema before every film. Before the Watch Party load up this CJSW playlist, curated by Peter Robinson, host of CJSW's Fossil Records (Saturdays, 7:00 - 8:00 pm).

The film ROADKILL was inspired by the Toronto rock band A Neon Rome. The film became a fictionalized portrayal of A Neon Rome, depicting a band on the verge of collapsing. The band was commonly described as a cross between The Sex Pistols, The Doors and The Velvet Underground, and they were prominent on Toronto's Queen Street West music scene. The band's sound was reportedly inspired by accidentally playing a Psychic TV record at the wrong speed.
_____
CUFF is hosting the online watch party as part of National Canadian Film Day, a cross-country celebration of Canadian Cinema. CUFF has hosted a NCFD screening since the inaugural celebration in 2015. Past selections have included WAYDOWNTOWN (2000) GINGER SNAPS (2000), Bruce McDonald's PONTYPOOL (2008), BLOOD & DONUTS (1995) and HAPPY BIRTHDAY TO ME (1981).