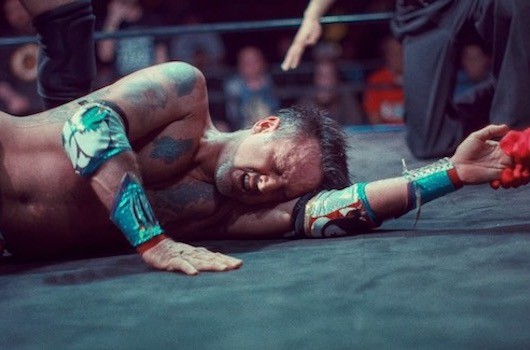 Off the CUFF Drive-In: YOU CANNOT KILL DAVID ARQUETTE
For our next Off the CUFF screening, we're heading back to the drive-in for the new documentary about wrestler and actor David Arquette.
When: Friday, August 28 @ 9:30pm
Where: Crossroads Market (more details about access to the lot will be emailed to ticketholders)
Tickets: $30 per car
BUY NOW
DETAILS
USA, 2020, 90 min
SYNOPSIS
Branded as the most hated man in wrestling after winning a highly controversial WCW World Heavyweight Championship in 2000, actor David Arquette attempts a rocky return to the sport that stalled his promising Hollywood career. Dangerously determined to redeem his reputation and reclaim his self-respect, Arquette will stop at nothing to earn his place in professional wrestling.
CREDITS
Directors: David Darg, Price James
Featuring: David Arquette, Patricia Arquette, Courteney Cox
OFFICIAL SELECTION
SXSW 2020
Fantasia International Film Festival 2020
Listen to the pre-show CJSW curated playlist on Spotify
DRIVE-IN DETAILS
The health and safety of our audience and staff is our top priority. These events are held in accordance with Alberta Health Services health and safety protocol. Advance online sales only – we will not be selling tickets at the event.
MOST IMPORTANT
Do not come to the event if you are symptomatic, have been in close contact with anyone infected or someone who is symptomatic, has travelled outside of Canada recently or if you believe you may have been exposed to COVID-19. All attendees in a single vehicle should be from the same household or cohort family.
Concession available on site
Snacks and non-alcoholic drinks will be available for purchase.
STAY IN YOUR CAR
Alberta Health Services rules state that you must stay in your vehicle for the entire duration of the event. While there will be a washroom on site, we ask that you plan ahead and only use it if necessary. AHS has identified public washrooms as a high-risk place for transmission, so we ask where possible you limit the spread. Washrooms will be one at a time, and if there is a line up social distancing will be strongly enforced. Masks are mandatory when you are out of your vehicle. Follow all posted rules and regulations and return to your vehicle immediately after. If you bike to the event you must stay in the stall assigned to you. You can have up to three bikes per spot, but please bring your own seating.
VEHICLE SIZE RESTRICTIONS IN PLACE
To ensure proper site-lines, please don't rock up in a motor-home, RV or passenger van. If your vehicle is over-sized, such as a truck, you'll be directed to park near the back of the lot.
WASHROOMS
In accordance with AHS guidelines, a washroom will be available on site. The washrooms are single-use, please keep two metres apart.
PARKING
More details about when the lot will open and instructions about how to enter will be emailed out in advance of the event. Our staff and volunteers will guide you to park your car in a set spot. When exiting please be patient as the cars need to exit single file.
WEATHER
Unless there are extreme winds, we are able to proceed with our drive-in screens, even if it rains. If the event is cancelled we will send an email to all ticketholders and reschedule it for another date. We know the weather can change in a minute. If you need to use your heat, windshield wipers or AC during the screening, please do not idle your vehicle.
FM RADIO REQUIRED
You must have an FM radio in your car to hear the film's audio. Sound will be provided for those who are not watching from a vehicle.
If you have any questions or concerns please email cuff@calgaryundergroundfilm.org