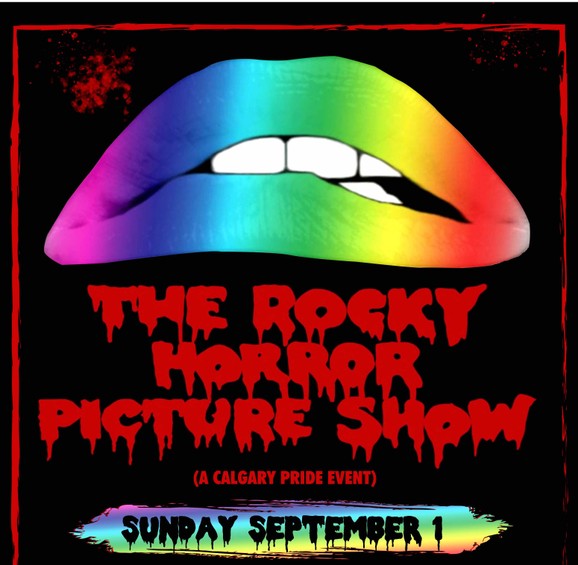 The Rocky Horror Picture Show
Let's Do The Time Warp Again...
The Calgary Underground Film Festival, Calgary Queer Arts Society and Hole in the Wall Studios present The Rocky Horror Picture Show as part of Calgary Pride.
A classic film event made even more fun with our unique presentation! The live pre-show features performances by Phil and Fake Mustache. Costumes and full audience participation encouraged. Watch the trailer and discover what makes our presentation of The RHPS so unique.
The Details
Sunday, September 1
Globe Cinema: 617 8 Ave SW
Doors: 10:30 pm
Pre-show: 11:30 pm
Movie starts at midnight
Tickets: $15 in advance / $20 at the door
Prop kits available for purchase. Click here to purchase your $10 prop kit in advance.
BUY TICKETS NOW
Licensed event.