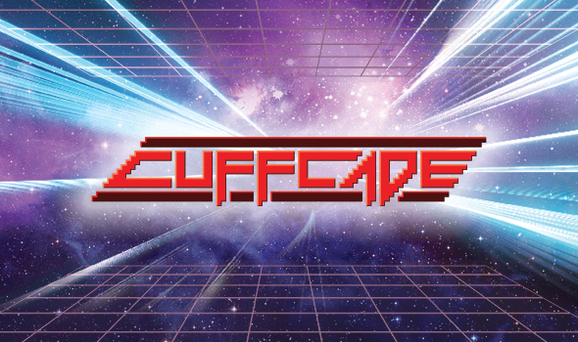 CUFFcade
For the fourth year, the Calgary Underground Film Festival will feature five custom arcade cabinets set up for the duration of the festival, on the mezzanine level of Globe Cinema. These arcade cabinets feature five new, independent video games. CUFFcade is the only curated arcade of its type in Canada. CUFFcade runs throughout the festival and is free and open to the public. If you're not at the festival for a film, entrance to the games will be between film screenings, once the main box office lines have been let it.
2018 CUFFcade games:
ATOMIK | RUN GUN JUMP GUN
by THIRTYTHREE - EDMONTON, CANADA
A tough as nails 2D Action Platformer that puts a teeth-rattling, gravity-defying weapon in your hands.
CELESTE
by MATTMAKESGAMES - VANCOUVER, CANADA
Help Madeline survive her inner demons on her journey to the top of Celeste Mountain.
JAMESTOWN
by FINAL FORM GAMES - PHILADELPHIA, USA
A neo-classical top-down shooter, set on 17th-century British Colonial Mars.
OH SIR! ...THE INSULT SIMULATOR
by VILE MONARCH - WARSAW, POLAND
A Hilarious Insult-'em up in which players must verbally take-out their friends and family.
NIDHOGG 2
by MESSHOF - LOS ANGELES, USA
The rules are simple. Reach the other side and kill anyone that stands in your way.
More about CUFFcade:
CUFFcade is an initiative which we started in 2015. Each year we will launch a new set of games at the April festival. These custom cabinets that house the games are portable and can be set up at off-season events. If you are interested in CUFFcade being a part of something in particular, please drop us a line! The games are curated by Mike Lohaus.