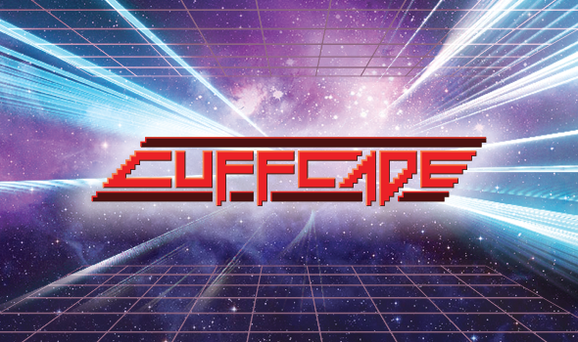 CUFFcade
For the fifth year, the Calgary Underground Film Festival will feature five custom arcade cabinets set up for the duration of the festival, on the mezzanine level of Globe Cinema. These arcade cabinets feature five new, independent video games. CUFFcade is the only curated arcade of its type in Canada. CUFFcade runs throughout the festival and is free and open to the public. If you're not at the festival for a film, entrance to the games will be between film screenings, once the main box office lines have been let it.
2019 CUFFcade games:
APE OUT
by GABE CUZZILLO - NEW YORK, USA
A wildly intense & colorfully stylized smash-em up about
primal escape, rhythmic violence, and frenetic jazz.
COVEN RUN
by MADCAPACITY - CALGARY, CANADA
A game about shooting magic at bats, collecting
their skulls and claiming the highest score you can!
THE MESSENGER
by SABOTAGE STUDIO - QUEBEC, CANADA
A young ninja ventures through a cursed world,
to deliver a scroll paramount to his clan's survival.
NEON NOODLES
by VIVID HELIX - CALGARY, CANADA
A cyberpunk kitchen automation game
where you program robots to cook food.
THE SWORDS OF DITTO
by ONEBITBEYOND - LONDON, UK
A unique adventure for each new hero of legend
in the relentless fight against the evil Mormo.
More about CUFFcade:
CUFFcade is an initiative which we started in 2015. Each year we will launch a new set of games at the April festival. These custom cabinets that house the games are portable and can be set up at off-season events. If you are interested in CUFFcade being a part of something in particular, please drop us a line! The games are curated by Mike Lohaus.