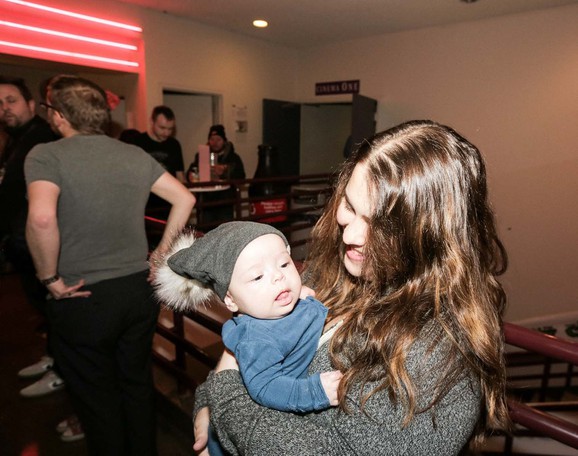 CUFFtots: For Parents With Babies
Babies and horror, what's not to like?
Introducing our newest programming: CUFFtots. This year we're hosting two daytime screenings designed for parents with babies. We want to provide an opportunity for those of you with infants to attend independent cinema outside of the megaplex, allowing everyone – no matter what stage of life you're at – to dive into the CUFFsphere. Plus, it's never to early to start cultivating the next generation of Calgary Underground Film Festival fans!
New this year, we've scheduled two-weekday screenings and set up our venue to be accessible for parents with strollers. Children of all ages are permitted, as long as you feel comfortable with the content on the screen. You probably want them to be at an age where they don't understand what's going on.
The two CUFFtots screenings are:
BODY AT BRIGHTON ROCK: Thursday, April 25, 1:00 pm
IN FABRIC: Friday, April 26, 1:00 pm
In line with CUFF's general programming style, expect something a bit out there – these aren't your regular Blockbuster movies. Both BODY AT BRIGHTON ROCK and IN FABRIC feature elements of horror.
There will be an accessibility ramp providing easy access to the theatre and lobby, as well as a change table and supplies. Please note that the washrooms at Globe Cinema are not accessible and require you to walk downstairs.
These screenings are open to the general public (even without a tot in tow), but keep in mind that the films will have the lights slightly brought up and the sound slightly lowered. Crying is permitted.