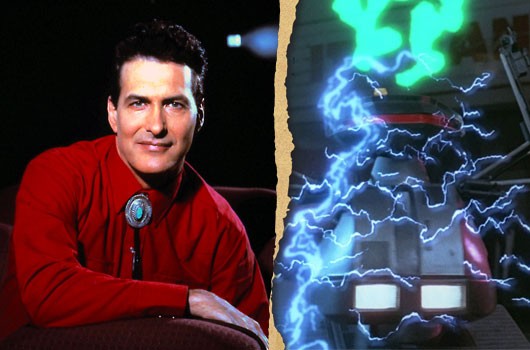 JOE BOB BRIGGS LIVE EVENT & CHOPPING MALL FILM SCREENING
On Saturday, June 25, Calgary Underground Film Festival and Horror Con are thrilled to welcome the King of the Drive-In Joe Bob Briggs to Calgary for a Live Event & CHOPPING MALL Film Screening. In this one-night only presentation, fans will have the opportunity to mingle with the iconic American film critic, horror host, and comedian as Joe Bob takes the audience on a journey to learn more about the '80s horror cult classic CHOPPING MALL.
When: Saturday, June 25 at 7:00 PM Meet & Greet / 8:00 PM Hosted Film Screening
Where: Globe Cinema, 617 8 Avenue SW
Tickets: $20 Regular / $18 CUFF Members, Students, Seniors
BUY TICKETS
EVENT DETAILS
7:00 PM – Meet & Greet
Before the show, come say hi to Joe Bob Briggs in the lobby at Globe Cinema.
8:00 PM – Hosted Screening of CHOPPING MALL
Joe Bob Briggs will provide an extended introduction of the film, providing an overview of the 1986 cult horror classic, including the film's history, information about the making of, fun facts about those involved in the production, and more juicy behind the scenes info. After the film, there will be a moderated Q&A with Joe Bob Briggs.
10:00 PM – Merch Sales & Autograph Signing
Following the film's Q&A it's back to the lobby for a second meet-and-greet, where you'll have the chance to chat with Joe Bob Briggs once again, buy merch, and get his autograph.
ABOUT CHOPPING MALL
Dir. Jim Wynorski, USA, 1986, Horror
Where shopping costs you an arm and a leg! Producer Julie Corman (SATURDAY THE 14TH) and director Jim Wynorski (THE RETURN OF SWAMP THING) put the pedal to the metal for CHOPPING MALL, a joyous hybrid of FRIDAY THE 13TH and DAWN OF THE DEAD ... with robots! A group of horny teens, including Barbara Crampton (RE-ANIMATOR) and Kelli Maroney (NIGHT OF THE COMET), sneak into a mall. But they soon find themselves confronted with a team of blood-thirsty, high-tech Robo-killers. Packed with familiar faces from the Roger Corman stable (Paul Bartel, Mary Woronov, Dick Miller), this movie crams more slit-throats, lasers, and exploding robots into 77 minutes than most filmmakers can muster in an entire career. Watch the trailer.

ABOUT JOE BOB BRIGGS
Joe Bob Briggs is a nationally syndicated "drive-in movie critic" whose wisecracking take on B-movies was featured on two long-running late-night television shows; first on The Movie Channel and then on TNT. That tradition continues with his latest series, The Last Drive-In, currently featured on AMC's Shudder streaming platform.
Joe Bob Briggs will be in Calgary for Horror Con taking place from June 24-26, 2022. This event would not have been possible without their support.