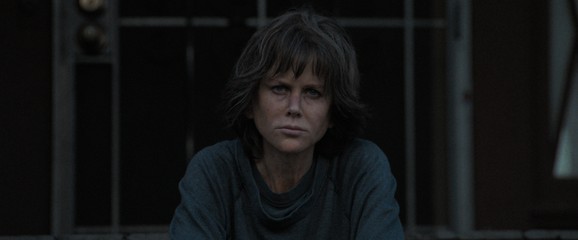 OFF THE CUFF: DESTROYER (Sold Out)
Starring Nicole Kidman DESTROYER breaks cinematic ground in the latest woman-centric film directed by Karyn Kusama (JENNIFER'S BODY and the CUFF selection XX). Join the Calgary Underground Film Festival and Elevation Pictures for a free screening of DESTROYER ahead of its January 25 release.
When: Monday, January 21 @ 7 pm
Where: Globe Cinema, Downstairs (617 8 Ave SW)
Advance tickets are all claimed
See DESTROYER when it opens in Calgary, Jan 25
SYNOPSIS
DESTROYER follows the moral and existential odyssey of LAPD detective Erin Bell who, as a young cop, was placed undercover with a gang in the California desert with tragic results. When the leader of that gang re-emerges many years later, she must work her way back through the remaining members and into her own history with them to finally reckon with the demons that destroyed her past.
CREDITS
Director: Karyn Kusama
Screenwriter: Phil Hay, Matt Manfredi
Cast: Nicole Kidman, Toby Kebbell, Tatiana Maslany
Runtime: 123 min
Country: USA
OFFICIAL SELECTION
Telluride Film Festival 2018
Toronto International Film Festival 2018
Fantastic Fest 2018
AFI Fest 2018
QUOTES
"Director Karyn Kusama shifts dexterously between the present and the past, unspooling a satisfyingly twisted piece of storytelling by writers Phil Hay and Matt Manfredi, who succeed in making both plots gripping." – Globe & Mail

"Rarely are women cast in these roles of screwed-up, hard-boiled antiheroes with a lifetime of regrets to make up for, and even if this is your basic LA noir, it's well-executed and satisfying in all the ways it should be." – NPR
OFF THE CUFF is a year-round series presented by the Calgary Underground Film Festival. For those films we just couldn't make work with our festival dates, we go off the CUFF. DESTROYER will open in Calgary on January 25, 2019.