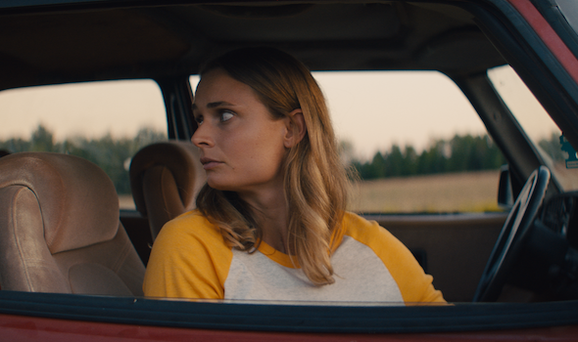 Off the CUFF: HONEYDEW
From Dark Star Pictures & Bloody Disgusting, our next Off the CUFF selection is HONEYDEW, a new backwoods horror about a young couple seeking shelter in the home of an aging farmer and her peculiar son.
When: Stream available from March 19 @1am until March 25 @11:55pm MST
Rental Details: Once you start watching your stream you will have three days to view the film
Tickets: $8 USD (approximately $10 CAD)
STREAM LINK
STREAMING INFO
After you purchase your ticket (starting March 19) you'll have 72 hours to start watching. Once you begin, you'll have 24 hours to finish watching. FAQs
This film is geo-restricted to Canada (you must be in the country to stream the film)
DETAILS
USA, 2021, 106 min
SYNOPSIS
HONEYDEW tells the story of a young couple (played by Sawyer Spielberg and Malin Barr) who are forced to seek shelter in the home of an aging farmer (Barbara Kingsley) and her peculiar son, when they suddenly begin having strange cravings and hallucinations taking them down a rabbit hole of the bizarre.
CREDITS
Director: Devereux Milburn
Starring: Sawyer Spielberg, Malin Barr, Barbara Kingsley
OFFICIAL SELECTION
Sitges Film Festival 2020
Tribeca Film Festival 2020
REVIEWS
"Sinister, shocking, and unlike its title, far from sweet." – Slashfilm
"HONEYDEW makes for one depraved mood piece full of warped humour and shocking violence." – Bloody Disgusting
Off the CUFF is a year-round series presented by the Calgary Underground Film Festival. For those films we just can't make work with our festival dates, we go off the CUFF.