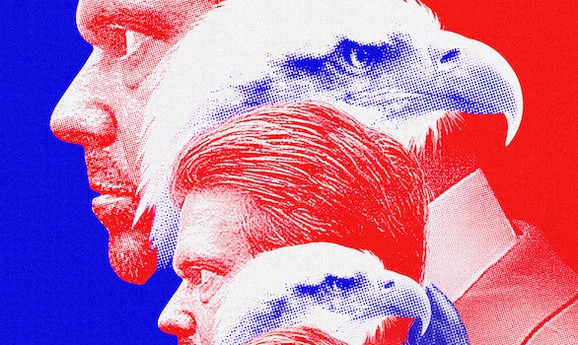 Off the CUFF: MISTER AMERICA
We're hosting our first screening at Canyon Meadows Cinemas! Tim Heidecker's comedy MISTER AMERICA, from the duo behind ON CINEMA, is the next selection for our Off the CUFF Series.
When: Thursday, Oct 10 @ 7:30 pm
Where: Canyon Meadows Cinemas (13226 Macleod Trail #110)
Tickets: $10 ($8 members / students / seniors)
BUY TICKETS

SYNOPSIS
From the hilarious minds of comedians Tim Heidecker and Gregg Turkington, the duo behind ON CINEMA, comes a political satire involving a murder charge, e-cigarettes, an EDM festival, and a campaign to unseat the San Bernardino District Attorney.

MISTER AMERICA follows Tim Heidecker's delusional attempt to enter the world of politics. After beating a murder charge for selling faulty e-cigarettes at an EDM festival, Tim seeks revenge by running an absurd campaign to unseat the San Bernardino District Attorney. Fueled by ego and ignorance, he tries to surmount a lack of experience, funds and likeability by personally connecting with unsuspecting constituents. It does not go well.

CREDITS
Cast: Tim Heidecker, Gregg Turkington
Director: Eric Notarnicola
Producer: Andrew Porter

FESTIVALS
Beyond Fest 2019 (World Premiere)
OFF THE CUFF is a year-round series presented by the Calgary Underground Film Festival. For those films we just can't make work with our festival dates, we go off the CUFF.